Every once and a while I get to work out some architectural solutions a school district. Here are three option for an existing MN high school
needing some adult/community toilets and changing/shower areas accessible off the swimming pool. There are pros and cons with each option....but three viable options are a great starting point for a discussion with the principal and community education director.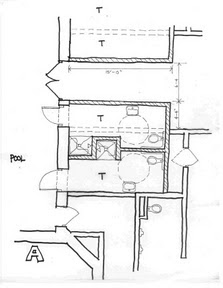 Scheme A provides two toilets with changing/showering areas, but sacrifices significant equipment storage from two areas. This was the original wish list, but...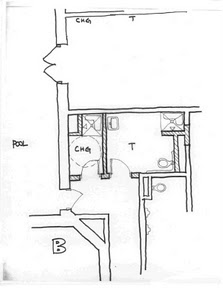 Scheme B leaves one storage area alone, but consumes the other. Only one toilet/shower/changing area, the other is just a showering/changing area.
Scheme C still only has one toilet/shower/changing room, one changing/shower area, but permits both storage areas to keep some of their spaces intact.
Location:Duluth LSDR